Jody Young Wants Everyone to Feel Safe to Bring Their Whole Selves to Work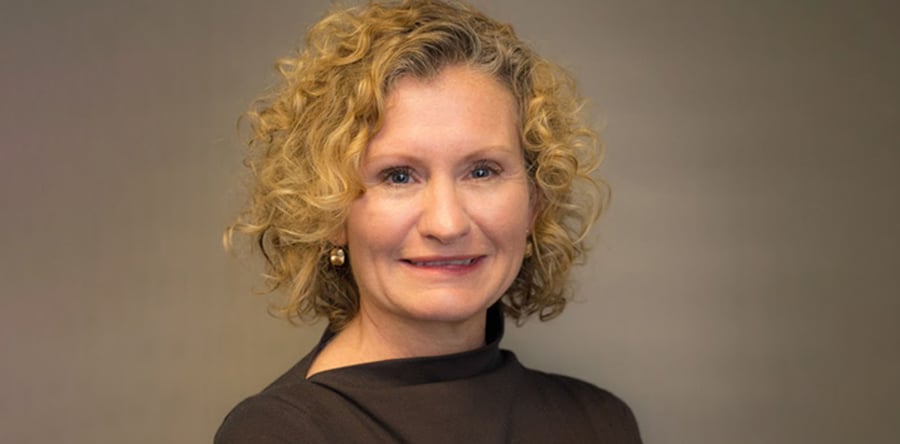 In mid-June, Jody Young took the helm as CEO of Workplace Safety & Prevention Services. Jody is the former Assistant Deputy Minister (ADM) of Employment and Training Division of the Ontario Ministry of Labour, Immigration, Training and Skills Development (MLITSD). Prior to working with MLITSD, she was ADM for Fair, Safe and Healthy Workplaces in both Ontario and Alberta.

In this blog post, we share our conversation with Jody about her first few weeks with WSPS, what being a trusted leader means to her, and how she practices leader care.

TL: There's always so much to take in when joining a new organization. How have the first few weeks gone for you?

JY: I've been digesting a lot, meeting different groups of people, learning about various parts of the business, meeting with the board of directors and leads of board subcommittees, and spending time understanding WSPS' financial situation. I am also looking forward to meeting with WSPS Advisory Committees and various sector committees to familiarize myself with the issues of the sectors.

TL: As you know, this blog is written for organizational leaders. How would you describe your leadership style?

JY: I am a highly collaborative leader who really values the views of staff and team members. When I say I have an open-door policy, I really mean it. I want to hear what's working and what's not working. I am accustomed to straightforward feedback from staff. People who have worked for me have always felt very comfortable to bring forward ideas, issues and problems. I listen and respond. I like to try new things and pilot ideas. I think this is how we will continue to advance and develop as an organization.

TL: What does being a trusted leader mean to you, and what are you doing to build this with the WSPS team, customers and stakeholders?

JY: Being a trusted leader means creating an environment where everyone can show up to work as their whole selves — where their voices are heard and valued.

I am the type of leader who demands that all leaders are inclusive, respectful and have zero tolerance for workplace harassment and discrimination. I am very passionate that everyone should feel safe to come to work and feel valued.

My journey to getting there is getting to know people — going out to team meetings and connecting with people in person so I can understand their work and the challenges and opportunities in each area and be responsive to what they share.

I am very much a people leader. I'm used to building very large staff teams in an operational environment. I've led teams of over 1000 people. I'm excited that the team here is 250 people. I should be able to get my arms around that pretty easily.

I'm fortunate. I've been in health and safety for my entire career, so I know many of the stakeholders already. I can connect the dots between WSIB, MLITSD and WSPS to better streamline and serve – whether it's an IT system, mobilizing available data, or aligning with the current government's priorities – that's the unique lens I bring to the role.

Before I joined the government, I worked in manufacturing, so to a certain extent, I understand the challenges of the private sector. I will be working to understand further how we can support our stakeholders; their success is our success.

TL: Leader care is one of the topics we've discussed on the blog. How do you practice leader care?

JY: I worked seven days a week for about 18 months straight during the pandemic. It was important that, as a leader, I maintained my level of resiliency and that I was leading from the front.

I worked every day in the office, knowing my staff was deployed in the field in workplaces such as long-term care homes, farms, warehouse and distribution centers in the middle of outbreaks. I was also deploying a team of 1000 people to restaurants and grocery stores on the weekends. They were conducting investigations and following through with protocols.

I felt it was important that I wasn't sitting in the comfort of my office while sending a giant army of staff out there every day to take risks. They were equipped with the proper personal protective equipment, and they were receiving training, but there were a lot of unknowns.

I was at the table of leaders supporting the setting of public health measures related to Ontario workplaces. There were many trips to Cabinet, and I worked closely with the Chief Medical Officer, Public Health Ontario, the Ministry of Health, Solicitor General and all system partners.

We were navigating in a time of uncertainty. I am very aware that some of my peers couldn't necessarily commit to this prolonged round the clock demand. I don't have children at home. Mine are studying overseas, and my husband operates his own business and works long hours. While I was smack dab in the middle of everything going on with the pandemic, I didn't have the other demands that others were facing that can be emotionally draining.

For me, the key was exercise, diet and sleep. That was the only way I kept it all together. At the end of two years, it was time for a break. I took a couple of weeks off, but I could tell I still wasn't back to myself. So I took three weeks off and walked the Camino Trail from Portugal to Spain. It was the best reset physically and psychologically.

Before I left, I could feel I was vibrating. I was extremely peaceful after walking 25 km a day for a few weeks.

TL: That decision to take that leave would have sent an important message to the people who work for you.

JY: Oh yeah. Anyone who has worked for me knows I set strong expectations for people to take vacation time. No one is superhuman, and everyone needs a break. Taking vacation and disconnecting fully from work allows people to recharge their batteries so they can come back feeling more creative and energized. It also does a lot from a succession point of view. You can develop the people behind you and build the faith and trust they can deliver in your absence. I believe that's an important cycle in our workplaces, and I support this wholeheartedly.

TL: What are you looking forward to in the coming months?

JY: We are in the midst of an opportunity for change in that our activities are going to be closely aligned with MLITSD's five-year strategy. We'll be looking at how we support those key priorities and expand our reach beyond our current clients – into small businesses, workplaces where there are vulnerable workers, workplaces with a high degree of complexity and emerging technology, and those that are inherently higher risk. WSPS has a high degree of expertise with respect to mental health and wellness, so we'll continue to support our sectors on their journey toward becoming psychologically safe workplaces.

You can meet Jody in person at the next CEO Health + Safety Leadership Network event taking place on September 21 at Palais Royale in Toronto. She'll be facilitating a panel discussion featuring Sheldon Kennedy of Respect Group and Dr. Ryan Todd of Headversity called Walking the Talk: What it really means to create psychologically safe workplaces. If you're interested in attending, please email Simona Mazat.
Get to know the author – Fresh Communications