Active listening is key to keeping your employees engaged and motivated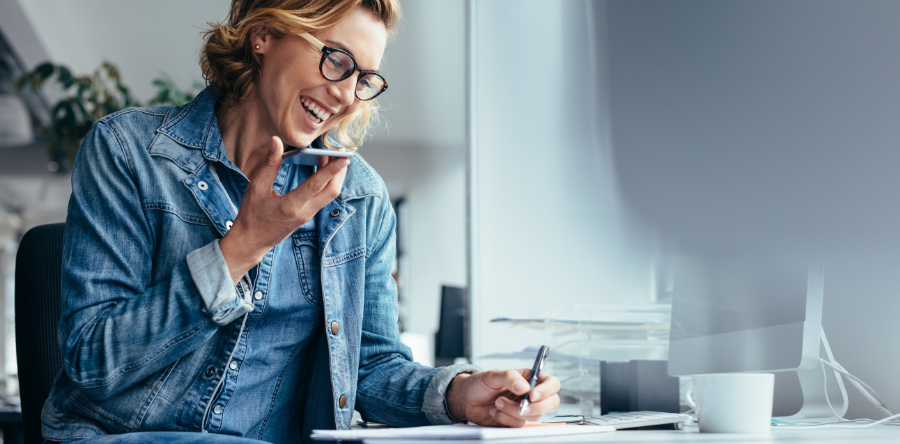 In early June, the CEO Health + Safety Leadership Network hosted Innovative Concepts for Working Together in a Post-Pandemic World. The event featured a lively panel discussion with leaders from Canadian Standards Association, Siemens Canada Limited, Mental Health Research Canada, and Praxis PR, who discussed a variety of topics, including staying connected in hybrid and fully remote workplaces, workplace culture, attracting and retaining talent, and innovative approaches for working together in our new world of work.

Listening was a recurring theme in the discussion. Every panelist discussed the importance of active listening as a critical lever in understanding employees' needs and challenges and keeping them engaged.

Statistics show that active listening is critical
Akela Peoples, CEO of Mental Health Research Canada, shared that 30% of Canadian workers would consider changing employers for better mental health support.

In the 2023 State of the Global Workplace Report, Gallup found that 44% of employees surveyed said they experienced a lot of stress the day before completing the survey. "Employee stress rose in 2020, likely due to the pandemic. But employee stress has been rising for over a decade. Many factors influence stress, but Gallup finds that managers play an outsized role in the stress workers feel on the job, which influences their daily stress overall."

WSPS' most recent Health + Safety Leadership Survey, Safety Sustainability in a Time of Transformation, also revealed the need for more listening in the workplace. The gaps between employer and employee perspectives on critical workplace issues were often very wide. The results showed that if employers were having regular conversations with employees and genuinely listening to what was being said, they could mitigate undue stress and mental health issues and prevent many avoidable departures.


What is active listening?
Psychology Today says, "Active listening is a way of listening that involves full attention to what is being said for the primary purpose of understanding the speaker. It's an important skill set for many different circumstances, ranging from the therapist's office to the business world." The publication provides seven tips for success.
Listen without making judgments or taking a position on an issue. Gain an understanding of the situation from the other's point of view.

Allow the speaker to finish thoughts without interruption. This usually includes brief periods of silence, such as a few seconds. It may take some practice before being able to know how long to wait before making some type of response. If unsure, it is always better to wait too long rather than speak too soon and interrupt the speaker's thoughts.

Show that your attention is focused. Make eye contact, lean in towards the speaker when your interest peaks, and share any humor with a smile or other natural response.

Repeat what you have heard to check for accuracy. Use the speaker's exact words when in doubt that you have heard accurately; more often, it is better to paraphrase what was said.

Ask questions as needed when you don't understand what the speaker is trying to communicate, particularly when you're trying to grasp the main point of their statement.

Give a short summary to indicate that you have heard and understood what was said.

Optional: As the final step, but not sooner, you may choose to share similar situations that you've experienced or your own views about the issue. You may even share a completely different opinion than that expressed, as long as that sharing is done after you have understood what was communicated to you.
The panelists at the CEO Network event shared the ways that they are listening to employees. On top of regular group and one-on-one conversations, they conduct polls, engagement surveys, and engage in exit interviews.
Stay interviews are an active listening opportunity that can provide rich insights
Akela Peoples, CEO of Mental Health Research Canada, challenged her fellow panelists and event attendees to engage in stay interviews. "It was scary the first time I did them. I figured everyone was going to ask for more money, but not one person mentioned compensation."
Stay interviews are one-on-one conversations to foster engagement, make employees feel valued and proactively manage retention. They can happen at all levels of the organization, and unlike performance discussions, you don't have to conduct them with all employees. You can plan and engage in them at your discretion.
The keys to success are to be open, honest and not too formal. That doesn't mean you should be offhand about scheduling. You should plan the time and give the discussion your full attention; however, you don't need to be rigid or follow a highly formalized process. Try not to run too long but allow enough time so you don't have to cut things short if the conversation flows nicely.
You should have questions ready that allow for a very open and free-flowing conversation. Some suggest sharing the questions in advance, so the employee feels prepared. You want employees to feel safe so they will be candid and ask questions of you, too.
Below are some examples of questions you might ask in a stay interview.
What do you like about working here?

What is the best part of your job?

What are the least enjoyable aspects of your day?

Have you ever considered leaving?

Would you recommend working here to others?

Do you have the right tools to be successful in your role?

Do you see opportunities for improvement in our workplace?

How do you like to be recognized for your work?

Do you feel valued?

Is there anything that would enhance/improve your level of satisfaction?
The Gallup Report also revealed that nearly 60% of employees are quiet quitting, but this doesn't need to be the case. Active listening is the foundation for building solid relationships, and in our new world of work, leaders need to listen and truly understand the unique needs of each employee.
The panelists at the CEO Network event shared personal experiences, lessons learned and innovative approaches they're taking to galvanize their teams and address employees' needs, which will be shared in a white paper to be released this fall.
If you're interested in attending the next CEO event or would like to receive a copy of the white paper when it is available, please email Simona Mazat.
Get to know the author – Fresh Communications