Healthier, happier employees and better business results: Are you ready to adopt a four-day work week?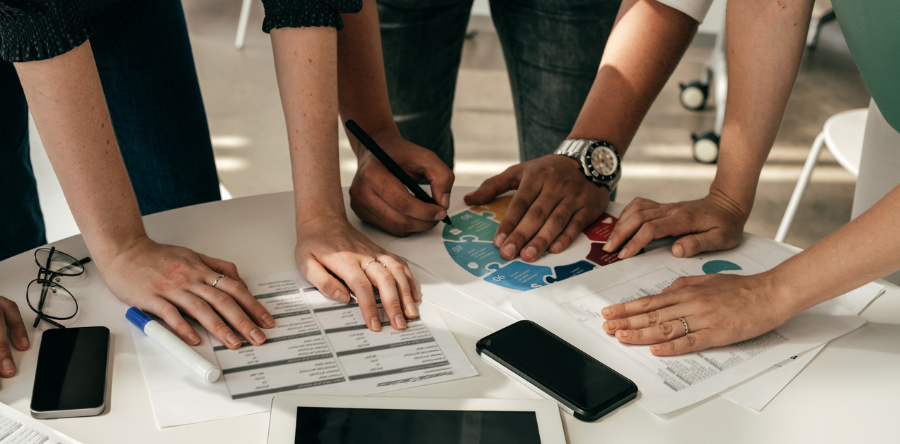 Before 2020, few employers could imagine having a large contingent, if not all, employees working from home. Of course, that was before the pandemic forced us into an entirely new way of working. Now, many employers are considering other opportunities for change and improvement, including four-day work weeks.
In 2022, UK companies of all types and sizes participated in a pilot to test the concept. They were only required to shorten working hours in whatever way made sense to their business to average 32 hours per week. More than half elected to reduce the week to four days.
After the pilot, 56 of the 61 organizations in the UK decided to continue, citing significant benefits, including:
Less work-related stress

Lower rates of burnout

Higher job satisfaction

Reduced fatigue

Improved sleep

Increased revenue

Reduced absenteeism

Lower attrition rates
This was one of several trials spearheaded by 4 Day Week. Other jurisdictions include the U.S., Ireland, Australia, New Zealand, South Africa and Brazil.
Charlotte Lockhart, Founder and Managing Director of 4 Day Week Global, was one of three panelists discussing the value of compressed work weeks in a session hosted by Mental Health Research Canada. Maureen Jupiter, Founder and Partner at Praxis and John Nash, Founder of Nicholson Search & Selection — two employers implementing four-day weeks — were also on the panel.
In 2015, Nash decided he didn't want to work five days, but he didn't want to make the change just for himself; he wanted to do it for his entire organization. He started researching and found that many European organizations had successfully shortened the work week. Nash says that many leaders think this could never work in their organization. "The reality is that you can structure it to suit your business." Nicholson has increased productivity yearly since they started working reduced hours.
Jupiter says she and the team at Praxis embraced the concept because wellness is a priority in their firm, and stress was escalating. "We saw we could bring something valuable to the employees and improve the business." They now work four days using a Friday/Monday model. They are half-staffed on both days. A substitute is informed and ready if an urgent matter arises when the primary contact is off.
On a recent episode of CBC's The Current, guest host Mark Kelley talked to John Trougakos, an associate consultant at the Work Time Reduction Centre of Excellence and professor of management at the University of Toronto, and Amanda Watson, a lecturer in sociology and anthropology at Simon Fraser University, specializing in labour and capitalism.
Trougakos noted, "I think we've come to a point where technology lets us work a lot more efficiently than we have been working." He pointed out that when organizations take the time to explore how this model might work, they realize they can improve efficiency, productivity, health, and work-life balance.
Watson sees a great opportunity to ease the stress and anxiety of single parents, caregivers and people with disabilities who have experienced higher rates of anxiety and depression over these last few years.
Kelley also spoke to Don Macleod of Zorra Township near London, Ontario. He says employees are happier and more engaged since they've shifted to four days. "The general atmosphere around our work environment is improved, and we haven't seen any loss in productivity."
In the Mental Health Research Canada panel discussion, Moderator Akela Peoples asked participants what strategies they used to optimize productivity. Jupiter says she asked staff to journal their day for three to four weeks to create awareness of how they spent their time. They then held a "pain point" discussion to identify activities that were unproductive, frustrating and impeding work.
Nash said there is less downtime in his workplace because people no longer take care of personal matters and appointments during work time. They can take care of those things on their day off.
Lockhart says employers should continue what they've always done. Measure what matters and use historical data so you can observe trends.
At Praxis, Jupiter conducted a benchmark customer survey looking at accessibility and satisfaction before the trial and plans to do another when it concludes.
Both Nash and Jupiter agree that the four-day week shouldn't be considered the answer to all your employee attraction, retention and engagement issues. You still need the right leadership, an enjoyable, healthy and safe work environment, training and development, competitive compensation, and recognition.
If you're considering shortening the work week for your organization, or you're just curious what other leaders are thinking, plan to attend Innovative Concepts for Working Together in a Post-Pandemic World on June 7, 2023, at the Centre for Health & Safety Innovation in Mississauga. This CEO Health + Safety Leadership Network roundtable will feature an interactive discussion with a panel of distinguished leaders who will explore this concept and others to improve attraction, retention and engagement.
Get to know the author – Fresh Communications